---
Sympathy Flowers: Selecting Blossoms to Send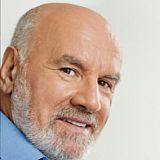 Posted By Sidney N.
---
Science as well as experts agree that people find comfort and meaning in memorial or condolence flower arrangements. The bereaving often find condolence flowers and sympathy cards to the most meaningful gifts they can receive when sadness and pain seem to surround them.

Beautiful flowers have long been representative of the cycle of life and death. Because they can also symbolize hope, flowers serve to encourage the bereaved. Blossoms provide a simple diversion during memorial services when there may be few other positive influences.

As symbols of hope, happiness, and sorrow, flowers are an ideal medium of communication for times when you can't put your feelings into words. Though any gift of flowers will generally be appreciated immensely, there are some general guidelines and recommendations for choosing and sending sympathy flowers.

Religion

Many religious affiliations have traditions regarding sending gifts or flowers for memorial services or condolences.

Christians / Church of Jesus Christ of Latter Day Saints (Mormons)

Flowers at the ceremony and in private settings are common. Confirm the floral arrangements with the parish to help ensure there is little duplication.

Eastern Orthodox Christians

In this religion, it is typical that the body of the deceased is displayed for three days before the funeral. Consider sending flowers to the funeral home during this period.

Muslim

For Muslim services, flowers are considered inappropriate. Friends and family can show sympathy with gifts of food instead.

Jewish

During Shiva, mourners stop daily activity to fully experience grief as they are supported by family and friends after someone's death. Flowers are typically considered a distraction during this time. Check with the family before sending a sympathy arrangement as they may prefer that a charitable contribution be made in the name of the deceased.

Buddhists

Do not send red flowers; red represents happiness in Asian cultures,

Hindis

Gift baskets that include fruit are often sent as a means to express condolences in this religion.

Meaning

The meaning of flower species has long been a fascination to many. The color, design and history of a flower all contribute to its symbolic meaning in an arrangement. Honeysuckle, for instance, indicates sweetness of disposition. Aloe represents wisdom and integrity, and the coreopsis stands for cheerfulness. Florists can help with finding the perfect flower to send the condolence message you are trying to convey. Online sources can also help with identifying flower meaning.

Color

The color of a flower or a particular color palate of an arrangement can set the tone for your condolence message trying to be conveyed. Peace, tranquility and beauty are all feelings that can be conveyed through the use of the right colored blossoms. White lilies and roses are delicate stems that symbolize peace and are commonly associated with sympathy and funeral arrangements. Yellow roses indicate friendship, joy, and caring. Elegance, femininity, and grace are the messages of pink roses.

The colors in condolence flowers can also tell a story about the life of the deceased. An assortment of red, white, and blue flowers can be used to honor the life of a veteran. The family of an Italian immigrant would appreciate a flower arrangement including the colors of the Italian flag. An arrangement of your aunt's favorite purple blooms can remind a family of her love for life and beauty.

Condolences can be written. Condolences can be said. Condolences can also be sent through the beauty and colors of a well-thought out flower arrangement.

~Ben Anton, 2008
Join Our Community!
Like what you see? Get a FREE account and start posting, sharing, and discovering more!