Have Questions? Contact Us!
Find out the answers to your questions by contacting us. We look forward to hearing from you!
---
The Wedding Is Over - What Should You Do with All Those Flowers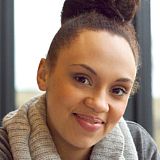 Posted By Arlene C.
---
Your big day is over. Everything went wonderfully. You looked beautiful, your groom was handsome, the flowers looked and smelled great, and the food was as tasty as you imagined it would be. You just have one little problem. What should you do with all of those once-gorgeous flowers? Rather than throw them in the trash, consider these options to help you "give back" a little from your wedding day.

Use Centerpieces as Gifts

One way to honor those who helped make your wedding a special day is to give them a bouquet, perhaps a centerpiece, as a gift. Everyone loves fresh flowers, and with the right care those flowers will stay beautiful for a week or two after your wedding. The people that helped make your special day such a success can relive the beauty of your wedding every time they look at your beautiful flowers.

Before you gift flowers, however, make sure they are a gift that can be enjoyed. A massive centerpiece may not be appreciated by someone living in a small apartment. Also, some of your guests may have allergies that will be irritated by a gift of flowers. However, many of your helpers will be able to enjoy your flowers, making them an ideal gift.

Preserve Your Bouquet

You can have your wedding bouquet freeze dried to preserve it after your wedding day. Be sure you have this professionally done, as it takes special equipment to remove all of the moisture from your bouquet and preserve its shape and beauty. Once it is preserved, you can have it mounted to display in your new home. As long as you do not touch the bouquet, it should stay beautiful for several years. Imagine being able to show your children your wedding bouquet one day!

Having your wedding bouquet preserved is kind of expensive. If you have spent your entire budget on your wedding, you could request this as a gift from one of your parents or a close friend. When they ask you what they could give you to help you start off your married life, you could explain that you would like to preserve your bouquet. You also could use some of your monetary gifts to pay for this memory.

Start a Compost Heap

Composting is probably not on your mind on your wedding day, but if you intend to have a garden in your new home, your wedding flowers are the perfect way to start your compost heap. You can designate someone to collect the flowers after the party and take them to your home where the compost area is set up.

Keep in mind that a wedding bouquet or centerpiece is not entirely organic. There are wires, ribbon, Styrofoam, and other items in the bouquet. You will need to have someone remove these items and throw the flowers and leaves into the compost heap.

Once the flowers are in the compost heap, they can remain untouched until you return from your honeymoon. Then, you can add your kitchen waste and gardening waste to the compost heap as you begin your new life together. Soon you will have healthy compost that you can add to the soil of your next garden. Whether you want to grow food or plant flowers, compost, created with your wedding flowers, will help the plants grow big and stay healthy.

These options are much better than simply tossing the flowers in the trash. You paid a good amount for your wedding flowers. By gifting them, preserving them, or using them as compost, you can get even more benefit from the investment. Not only that, but you are also keeping more stuff out of the landfills, helping you to protect the environment as you clean up from your wedding.