Have Questions? Contact Us!
Find out the answers to your questions by contacting us. We look forward to hearing from you!
---
Outdoor Planters - A Great Choice For Planting Whatever, And Wherever, You Want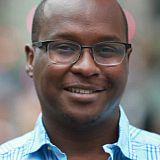 Posted By Tommy M.
---
So, you want to plant in your backyard, but you just don't have the nice ground space to do it. Now, don't give up just like that because there is a great option that allows you to plant wherever you want. All you have to do is purchase some lovely outdoor planters to make it happen.

That's right, outdoor planters are the solution to your planting woes and what's awesome about them is that they come in all shapes and sizes, making it a synch to find just the right one for your space. For example, maybe you have a smaller deck and just want to add a few plants here or there to really cap off its look. Then, a wonderful option for you would be ones that are smaller in size and feature a tapered vase or circular shape.

Or, maybe you have a lot of room, but it is not usable planting space like natural dirt, so you subsequently want to fill it with a lot of space to plant. What would be ideal for you then would be outdoor planters that are long and rectangular would be the way to go. They are great for planting almost anything too, including smaller trees, flowers, and even herb gardens. You see, the thing is with these fixtures, there are just a lot of options and some of the others that are available include those that have a triangle shape, some that are square, some that are long and can be placed right on a window sill, and you can even get ones that are v-shaped.

When purchasing your outdoor planters, the main thing that you want to keep in mind is to go with ones that are built out of top quality materials. Otherwise, they will break down under the outdoor elements and you will end up having to replace them, which will not put you in a very good mood. Not to mention that you will have t transplant your plants. So, go with the best from the get go and some of the nicer selections available include those that are made from Northern White Cedar, Redwood, Shorea, and Teak. Each is extremely sturdy, plus, they are all very pleasing to the eye and would add a nice decorative element to your outdoor space.

For an easy and stress free way to check out all the different outdoor planters that you could get for your space, just hit the Internet and doe some online shopping. You can browse the many selections in no time at all and when you do come across something you like, it will be shipped right to your home. Now that is pretty darn convenient.

In the end, if you feel like planting, but don't have the backyard garden space, the solution that you can turn to is outdoor planters. They allow you to plant wherever you see fit, plus, they are tremendously appealing to the eye. So, get a few today so you can start planting tomorrow.