Have Questions? Contact Us!
Find out the answers to your questions by contacting us. We look forward to hearing from you!
---
Warming Up Those Cold Days with a Few Indoor Plants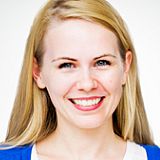 Posted By Jeanette R.
---
If you like gardening, you may be wistfully thinking of sunny summer days as the frigid weather of winter draws near. Usually as the start of fall comes it brings with it the end of the gardening season, unless of course the climate you live in is warm throughout the whole year. How about planting some plants inside so that you don't have to wait for the spring season to come with its warm days? Seeing green plants growing indoors may be just what you need to help you ward off the gloom of the winter months.

How to Choose the Proper Plants to Put in Your Garden

There are many different plants you can successfully grow inside. If you do not have a "green thumb," you may want to begin with some easy-to-grow houseplants, such as a philodendron, pothos or ivy. Even if your home doesn't have much light coming in, you can still do very well growing those plants. However, if you want to grow plants such as herbs, flowers or perhaps even vegetables indoors during the winter months, you'll probably want to add a few specialized light fixtures. While there are lights available that are specifically made for giving the correct kind of light for the plants to grow well, you may actually do fairly well for yourself using basic fluorescent lights. Simply suspend a fluorescent light fixture from the ceiling over the table, and you'll have the perfect place to grow a variety of plants. The windowsill in your dining room or brightly lit kitchen are a couple ideal spots for a few herbs in pots.

Utilizing Your Household Garden

Depending on the kinds of plants you choose, there are a variety of different ways you are able to utilize your indoor garden throughout the winter months. Some indoor plants and herbs are very easy to divide or take "starts" from, allowing you to grow new plants that you will be able to use as gifts for close friends and relatives. Or, try pressing some of the flowers you grow indoors, which can be used to create interesting wall art when exhibited in picture frames. You could even have nice fresh spices and herbs to use for cooking all winter when you simply grow some inside. Your green herbs could be dried and utilized for other things as well, such as potpourri mixtures for giving as gifts, or even bath sachets. Other plants which grow very well in a house, especially in a cold place such as your basement, are lettuce and other leafy green salad vegetables.

Redecorating Your Home Garden

If you've decided to devote an entire spare room to your indoor wintertime garden, it can be a lot of fun to decorate it with a decidedly garden-related theme. Get some picture frames and fill them with prints of flowers and plants and then hang them on your walls. A water fountain may be another nice touch, but you should make sure it's a little one that you might even be able to display on a table. Add a comfortable chair and a good reading light, and you may discover that your new "garden room" will become your favorite spot to spend a snowy winter afternoon.

So get to work as soon as you can, and add that touch of life and greenery which your home has been in need of.