---
Crafty Creations: Floral Arrangements [LaurenConrad.com]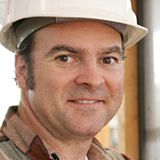 Posted By Ryan E.
---
Fresh flowers totally enhance your home space but arranging them can be tricky. Check out these easy floral DIY tips! For more Crafty Creations, visit ...
---
Join Our Community!
Like what you see? Get a FREE account and start posting, sharing, and discovering more!
Have Questions? Contact Us!
Find out the answers to your questions by contacting us. We look forward to hearing from you!