---
Growing Hoyas- The Indestructible Houseplant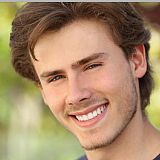 Posted By Tim P.
---
Hoyas are the indestructible houseplant, many with fragrance and some without but their ability to take dryness and low light and still produce umbels of flowers ...
---
Join Our Community!
Like what you see? Get a FREE account and start posting, sharing, and discovering more!
Have Questions? Contact Us!
Find out the answers to your questions by contacting us. We look forward to hearing from you!